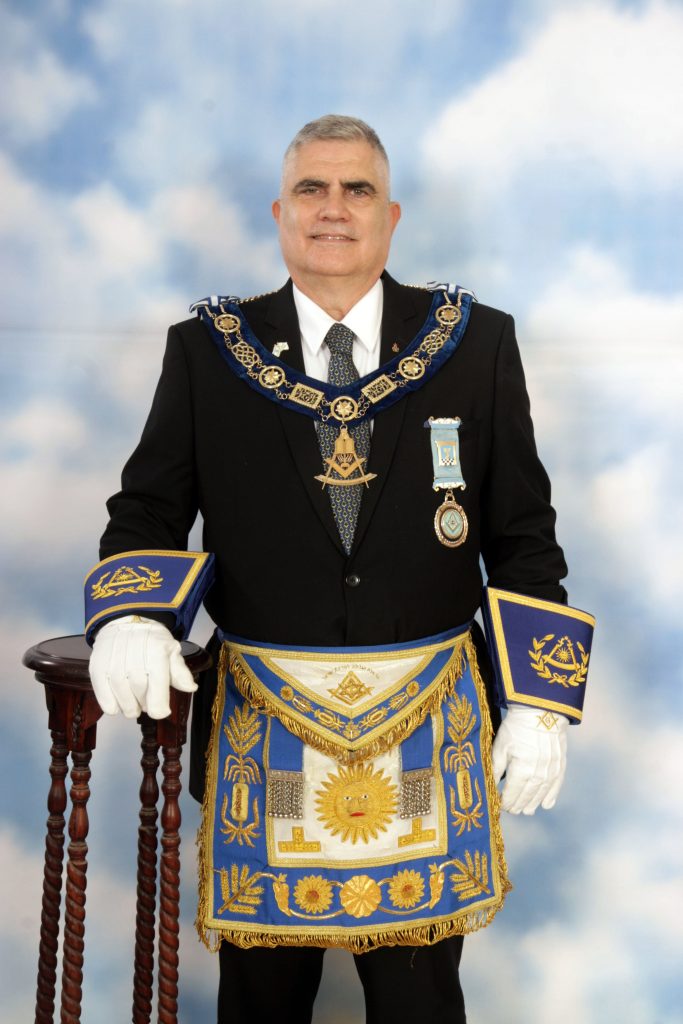 My name is Yehuda Shmuelevitz, and I am the Grand Master of the Grand Lodge of the State of Israel, for the years 2020-2021.
I am proud to continue the honorable chain of Grand Masters in the Grand Lodge of the State of Israel.
The Order of Freemasonry is one of the oldest Fraternity Orders, which are still active worldwide today.
The Grand Lodge of the State of Israel was consecrated on 20 October 1953, during a most impressive event, at the YMCA, in Jerusalem.
Several Masonic Lodges, which existed since the 19th century in Palestine, and were recognized by foreign Grand Lodges, were unified under the Jurisdiction of The Grand Lodge of the State of Israel of Ancient, Free & Accepted Masons.


"הלשכה הגדולה למדינת ישראל של בונים חופשים, קדומים ומקובלים"
We succeeded in maintaining harmony and fraternity in our Order, and became a haven of tolerance, love, and fraternity, during these last 67 years. We created a reality, which reflects the vision of Freemasonry, as a center of union for men of good will, coming from different backgrounds. Our Grand Lodge supervises more than 50 Lodges working across the country
Our Grand Lodge reflects the makeup of the multi-ethnic population in Israel. We have many members of different religions, (Jews, Catholics, Muslims, Druze, etc.…), ethnic groups, and cultures.
Our Lodges work in nine different languages: Hebrew, Arabic, English, French, Romanian, Turkish, Spanish, German and Russian.
Freemasonry was first mentioned in 1717 in England. Its moto was Fraternity, Help, Truth.
Our organization is composed by men, behaving according to the principles of honesty, equality and charity
Freemasonry is a non-profit organization, which mostly sustains charitable actions, community services, and which promotes Fraternity between its members.
This is a nonpolitical and non-religious organization
This organization is composed by individuals whose reputation precedes them, believing in ideals and values, and whose aim is to make changes in the community, by behaving according to the ancient and particular Masonic philosophy, which is mainly a way of life.
I personally follow these principles in my family life, in my work, and with my friends.
Should you wish to live a significant life, according to our principles, you could contact our office.