The Grand Lodge of the State of Israel of Ancient Free and Accepted Masons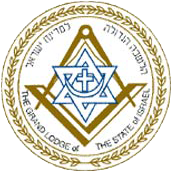 The Grand Lodge of the State of Israel
Of Ancient Free and Accepted Masons
The Masonic Order is a fraternal order that promotes the ideals of social brotherhood, mutual aid, charity and morality, as arising from a Higher Power. 
Freemasonry is founded on lofty principles and aimed at imparting, to the individual, moral values ​ to his benefit, to the benefit of his family, the community, and the country in which he lives and for the benefit of society as a whole.
The Order works to tighten the bonds of brotherhood and solidarity between all its members, known to each other as 'brothers' and united in branches called "Lodges".
The order works to make good men better men.
The umbrella organization that unites the lodges in every country in the world is called the "Grand Lodge". 
The philosophy of Freemasonry is based on the principles of morality. It makes use of the working tools of the ancient Operative Masons, and the building of the temple of Solomon, which was built by members of different nations for one noble goal, as symbols of learning its principles.
Freemasonry demands loyalty to the government of the state, and obedience to its laws and judges.  It requires that its brethren act according to its principles, but not at the expense of their family's needs, their livelihood, and their civil obligations
Brotherly love, relief, and truth
The motto: brotherly love, relief, and truth. Every Freemason knows and recognizes in his heart every one of these components. He recognizes that these components "Have a deep meaning and many facets to it."
Freemasonry is a microcosm in which these principles are analyzed into particle parts and the meanings of these concepts are accepted in harmony only by those who are found in this special order.
Only those who are in this special order can notice the harmony of magnificent lights and  can distinguish them.  This precious light deserves to be spread.  We are all united in one common goal to Fix the World. Not only the world of Freemasonry, and not only in our own countries, but the whole World to connect to the Symbolism of the construction of the Temple in our hearts.
Dear Brethren,
As you are aware, a medal was specially produced for the participants of the 18th World Conference of Regular Grand Lodges, with the Emblem of The Conference. The medal was produced to generate income to cover the conference.
Unfortunately, there was a delay in releasing the medals from customs, and they did not arrive in time for sale at the conference.
We are happy to announce that there is now is an option to mail participants from abroad their medals, at a cost of $60.
In addition, there are also backpacks and hats left with the conference emblem that can also be purchased by contacting the Grand Secretary. The cost per set is $25.